Tue 20 May 2008
I went on a date with Philson gor gor last sunday to the Jacob Ballas Gardens. ssshh! Don't let Megan hear it! It was so nice! Just the two of us (oh well our parents are there as well but never mind them!)
Oh! both of us tried to spin that as fast as we can to light up a durian on the tree!

Then we had a little rendevous in the little house on the prairie

Eh! where did Philson go?

Go take a look from the window

Ah! there you are! Where did you go?

Let me have some fun at the giant fruit puzzle!

I then spend about half an hour digging at the sand! Filling up every container that was brought along. Needless to say, men being men, Philson gor gor had no patience to wait for me to finish my colossal task and wondered away after a while!
After which we both changed into our swimming suits and had some fun at the water play area!
me in my new red beetle suit!

Trying to sneak up on Philson gor gor!

Eh! no more water!

Go and get some water!

Maybe steal some from here?

It was FUN FUN FUN!
Who else wanna come next time?
Related Post: Conquering The Jacob Ballas Children's Garden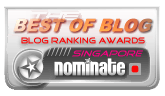 ---
5 Responses to " My date with Philson gor gor! "
Comments:
Leave a Reply